Bosco della burraia
Educational path for adults and children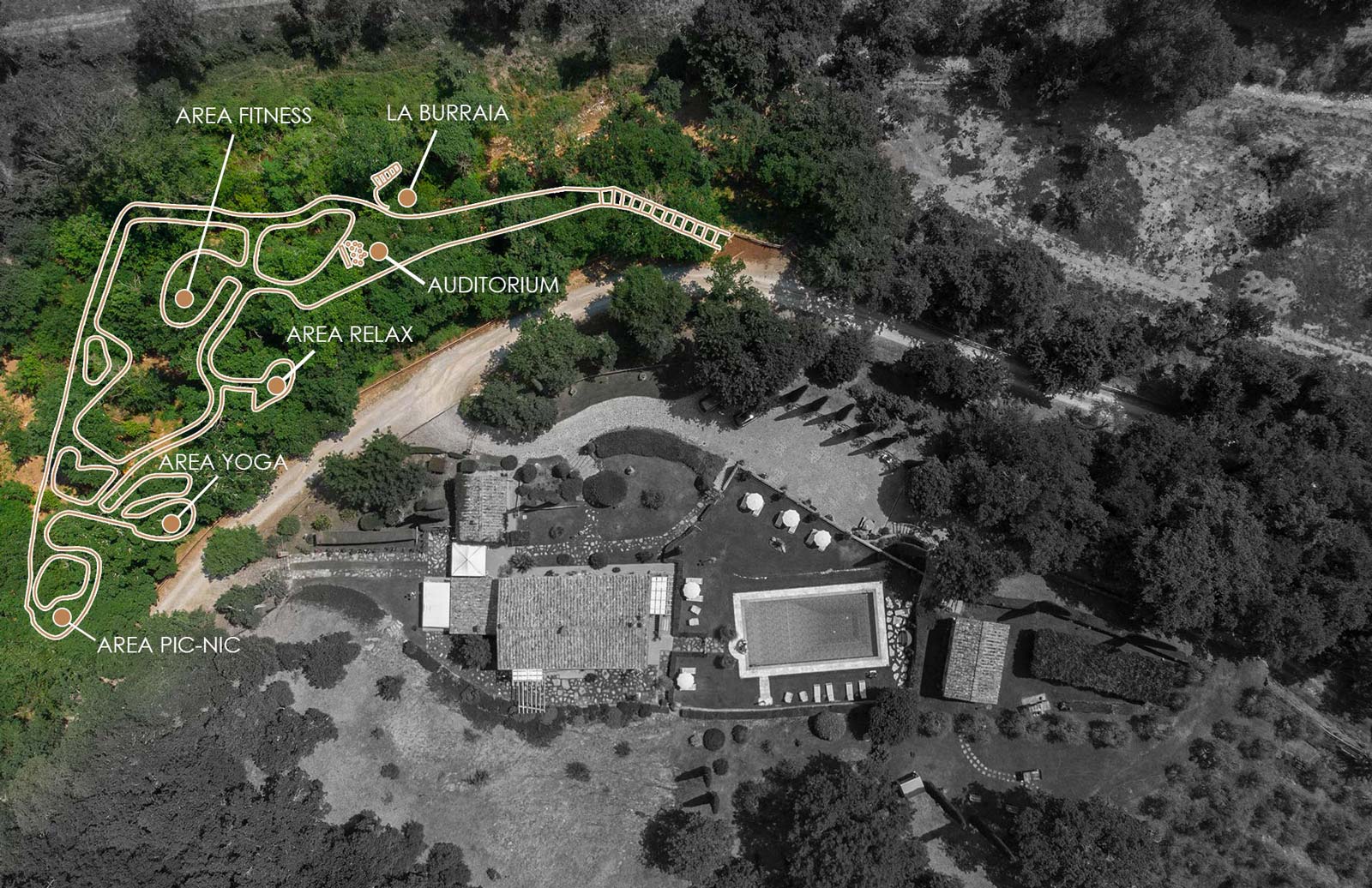 Watch on YouTube
Burraia
Discover the services of the Bosco della burraia

Watch on YouTube
The burraia
THE HISTORY OF BURRAIE
Characteristic shape and well inside
Have you ever visited a Burraia? Have you ever wondered what it was used for in the past? A place full of history that for decades has been used by farmers and shepherds. During the pasture, when it was not possible to carry the milk quickly for processing, they found themselves in these structures dedicated to the processing of butter, cheese and their conservation .
In 2017 we discovered an underground structure in this wood. At the beginning we thought it was a source for the water supply of the nearby farm, but its characteristic conformation, with the internal well and the adjacent masonry basin, and its position suggested a different function. By analogy to similar structures in Tuscany, it was possible to deduce that its function was that of Burraia.
The need to store milk
On the right bank of the nearby Torrente il Borro delle Fosse stands an external well, older, made of stone, prior to the construction of the Burraia. It is thought that it dates back to 1600 as the first water supply of the nearby Podere a few steps from here. Close to these structures, there is a large grazing area that opens onto the valley and was used by shepherds in spring and summer to graze their livestock. For this reason it was necessary to have a room where it was possible to work and store milk in the immediate vicinity of the pasture. For this purpose, around 1800, it was therefore decided to build an underground structure, near the stream, positioned towards the north, with an internal well connected to a brick basin where the fresh groundwater slowly flows.